Alright guys so the first one was kind of a flop so now we are going to try a second one and hopefully everyone takes part. So the basics of the event are its on June 21st or 6/21/2014. It will be hosted starting from 12:00 P.M. to 4:00 P.M. est and hopefully we will have people who will log on and join in. For every recruit who is brought in and confirmed to be recruited by someone the person who brings them in will get 150 dp. So doing basic math if you were to bring in 10 recruits during this day you would get 1500 dp. Also, if you do happen to reach at least 10 recruits you would recieve the special recruiter color which will be around from this event to the end of July, so please come on and try and achieve that special color.

ResonatingOctave

Member




Posts

: 114


Join date

: 2014-05-17



This sounds boring. Sure we get DP but maybe add a little something else?

Like maybe just some support to make people want to do this. I know we get members but everyone(or almost everyone) will or does think "someone else will do the recruiting why bother" or something like that. So how about that extra prize to "motivate" people?


ab9999

Member




Posts

: 206


Join date

: 2014-05-24



There is extra prize...normal recruit is 50 dp..here...here 150 dp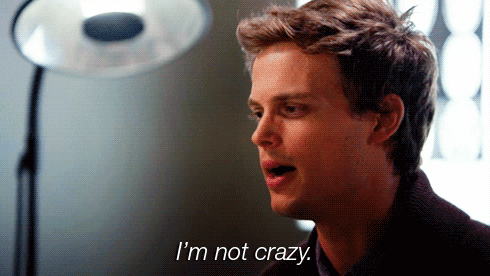 Lux

Administrator




DP

: 3465


Warnings

: 0


Posts

: 6920


Join date

: 2014-05-12



DP is rather bland though. lol I meant a prize that's a bit more exciting.
10 Facts About You
1. You are reading right now
2. You are realizing that is a stupid fact
4. You didn't notice I skipped 3
5. You are checking now
6. You are smiling
7. You are still reading this even though you think it's stupid
9. You didn't realize I skipped 8
10. You are checking again and smiling about how you fell for it again
11. You are enjoying this
12. You didn't realize there's only supposed to be 10 facts

ab9999

Member




Posts

: 206


Join date

: 2014-05-24



here is prize: u'll be in active academy

Angel

Administrator




DP

: 2500


Posts

: 2260


Join date

: 2014-05-11



10 Facts About You
1. You are reading right now
2. You are realizing that is a stupid fact
4. You didn't notice I skipped 3
5. You are checking now
6. You are smiling
7. You are still reading this even though you think it's stupid
9. You didn't realize I skipped 8
10. You are checking again and smiling about how you fell for it again
11. You are enjoying this
12. You didn't realize there's only supposed to be 10 facts

ab9999

Member




Posts

: 206


Join date

: 2014-05-24



Similar topics
---
Permissions in this forum:
You
cannot
reply to topics in this forum