So whenever someone is building plant synchro and ask for a good floater most people immediately think of either of these 2 cards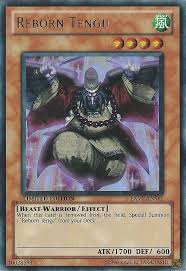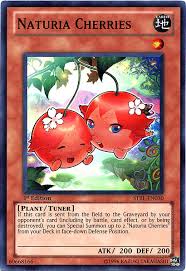 Tengu is a great card when you get him AND a glow-up, spore or lonefire on the field allowing for multiple synchros off of 2 cards, but this could be difficult to do since he doesnt have his own built in way to send plants to the grave and he eats up your normal summon often requiring him to be set before you have access to your best plays with it, which is too slow in todays game.
Naturia Cherries are level 1 plant tuners which makes them able to be summoned by lonefire and are compatible with Super Solar Nutrient, but plants already have more than enough level 1 tuners due to just Glow-Up Bulb and Spore.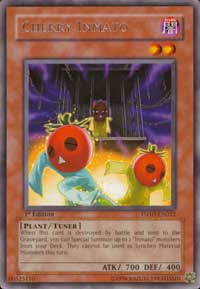 Enter Cherry Inmato. He is a level 2 Naturia Cherries that has to be destroyed by battle in order to summon his squad. We dont care as much of how its easier to get Naturia Cherries eff of as much as we care about the level. Having a level 2 plant tuner means we get so many more options in terms of making Synchros. For starters you can make a level 3 spore which can come in handy, but you can also use him alongisde lonefire to have easy access to your level 5/6 synchros without wasting your once per duel effects with glow up bulb and spore.

HoennZach

Member




Posts

: 1


Join date

: 2015-07-03




Lux

Administrator




DP

: 3465


Warnings

: 0


Posts

: 6920


Join date

: 2014-05-12



i gues that the first thing you do in an academy is get tested, but yeah you can make an awesome article as well xD
On your knees before the GOD OF GODS

Pepchoninga

Member




Posts

: 2213


Join date

: 2014-09-21



Similar topics
---
Permissions in this forum:
You
cannot
reply to topics in this forum