Hey guys, so since Nekroz is one of the strongest meta-decks right now I thought I would release you all my deck. It's not anything special, though its not a "net-deck" (which many rage opponents have accused me of) - its just simply a decent build for my play style. I think with this Nekroz deck I have yet to lose a duel (after about 10-15 games with it). Add suggestions if you will, though after a lot of research this is kind of what I have decided to stick with.
https://i.gyazo.com/3d8450b8cb00636de529fd352f32a503.png
Just before I go into the majority of detail for this deck I would like to point out that with Nekroz you will rarely ever actually bring out a monster from your Extra Deck - hence mine is still a work in progress and I haven't really bothered to get through to it.
So the main deck is pretty much the same as all other decks, though a lot of other decks tend to run a few Senju of the Thousand Hands rather than one. The only big difference you will see in my main deck is probably the Call of the Haunted - you can't actually target ritual monsters with this so you are most likely thinking its a bad card but actually its great to easily get out Goyo Guardian if you decide to summon Brionac vs Burning Abyss etc.
The side deck pretty much just includes the stuff which counters the other meta. When siding, I recommend that if you are vs Burning Abyss then you side out the MSTs and Necroz Cycle, then possibly the Senju for some space. Depending on how spell-heavy the opponents deck is, you should only side out MST against decks which use fairly little punishing spell/traps. (Running 1-2 MST for Burning Abyss is still generally applicable). Siding out the Touch of the Grave is always an option too. I have included Vanity's Emptiness but you should always only use this with caution as it can heavily counter yourself if not used applicably and responsibly.
The Extra Deck is pretty much similar to others; you MUST run 2 or 3x Herald of the Arc Light as its a great card to use when ritual summoning with the Kaleidoscope.
So that's pretty much it, I might write out the deck list some time later today but for now enjoy.

x2eZ

Member




Posts

: 6


Join date

: 2015-02-19



You can't see the full image, therefor I am going to change it to show just the link.


Planet Goddess

Member




Warnings

: 9999999999


Posts

: 145


Join date

: 2015-02-06



hey the three ROTA arent needed because there is enough searching going on. Play 3 Valk is too good not to play three of. You only have one main deck out to opponent djinn lock add book of moon and book of eclipse. Take out call of the haunted. The ritual spells should be ran at 2 of each. Main deck 3 MST the deck dies to vanitys

(Seireitei)Aster

Member




Posts

: 33


Join date

: 2015-01-31



Deck is bad. 1 ROTA is enough. Add one Book of Moon and 3 Vanity's. Move out COTH.

Side deck is bad too, deck just need a lot more work.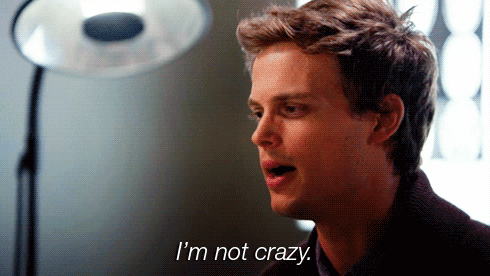 Lux

Administrator




DP

: 3465


Warnings

: 0


Posts

: 6919


Join date

: 2014-05-12



Similar topics
---
Permissions in this forum:
You
cannot
reply to topics in this forum